Product Description
PXR120 series helical gear low backlash transmission planetary gearbox for CNC machine
Planetary gearbox is a kind of reducer with wide versatility. The inner gear adopts low carbon alloy steel carburizing quenching and grinding or nitriding process. Planetary gearbox has the characteristics of small structure size, large output torque, high speed ratio, high efficiency, safe and reliable performance, etc. The inner gear of the planetary gearbox can be divided into spur gear and helical gear. Customers can choose the right precision reducer according to the needs of the application.
Product Parameters
Characteristics:
1.Low Noise:The use of helical gear design,to achieve a smooth,quite operation of the reducer.
2.High Precision:Backlash is 3 arcmin or less,accurate positioning.
3.High Rigidity,High Torque:The output shaft used large size,large span double support bearing design,which improves the rigidity and torque of the reducer.
4.High Efficiency:1-stage up to 95% or more,2-stage up to 92% or more.
5.Maintenance-Free:Low grease wear,can be lifetime lubrication.
6.Sealing Effect is Good:Lubricating grease with high viscosity,not easy to separate the characteristics,ip65 protection class to ensure that no grease leakage.
7.Installation Unrestrained:Can be installed arbitrarily.
8.Wide Applicability:Applicable to any type of servo motor.
9.An organic [integral] whole output axis.
10.Speed ratio range:3-100.
11.Precision range:3-5arcmin(P1 level);5-8arcmin(P2 level).
12.Size range:60-140mm.
Parameters:
Type
PXR120 series Planetane Reducer
Ratio
7:1
Maximum torque(Nm)
1.5 times rated torque
Emergency stop torque(Nm)
2.5 times rated torque
Allowable radial force(N)
6850
Allowable axial force(N)
3100
Torsional rigidity (Nm/arc-min)
23
Max. input speed(rpm)
6000
Rated input speed(rpm)
3000
Noise(dB)
≤66
Average life(h)
20000
Efficiency(%)
≥95%
Backlash
3-5arcmin(P1);5-8arcmin(P2)
Moment of intertia(kg.cm2)
6.87
Rated torque(Nm)
220
Degree of protection
IP65
Operation temperature(ºC)
90ºC to -10ºC
Weight(kg)
13.7
Material
Alloy steel, aluminum alloy
Company Profile
Newgear(China) receive German precision planetary gear design and manufacturing technology,Production of high rigidity, small backlash, low noise, stable transmission, reliable and durable planetary reducer,widely used in various fields.
Newgear(China) has a complete planetary gear reducer manufacturing chain .
Packaging & Shipping
| | |
| --- | --- |
| Application: | Motor, Motorcycle, Machinery, Marine, Agricultural Machinery, Automation Equipment |
| Hardness: | Hardened Tooth Surface |
| Installation: | Vertical Type |
| Layout: | Coaxial |
| Gear Shape: | Bevel Gear |
| Step: | Single-Step |
Samples:

US$ 640/Piece

1 Piece(Min.Order)

|
Request Sample
Customization:

Available

|

Customized Request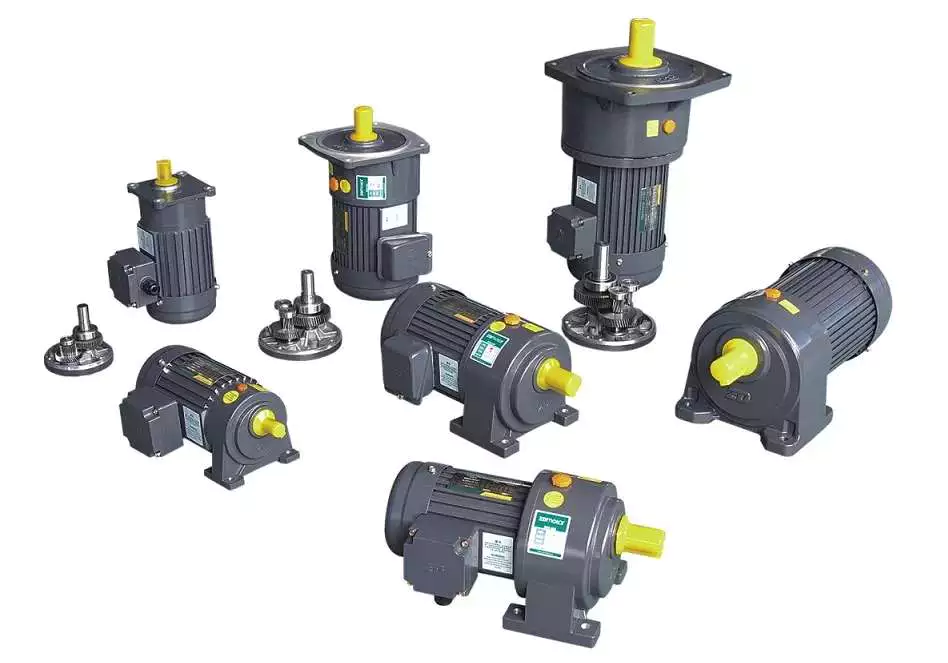 Benefits of a Planetary Motor
Besides being one of the most efficient forms of a drive, a Planetary Motor also offers a great number of other benefits. These features enable it to create a vast range of gear reductions, as well as generate higher torques and torque density. Let's take a closer look at the benefits this mechanism has to offer. To understand what makes it so appealing, we'll explore the different types of planetary systems.
Solar gear
The solar gear on a planetary motor has two distinct advantages. It produces less noise and heat than a helical gear. Its compact footprint also minimizes noise. It can operate at high speeds without sacrificing efficiency. However, it must be maintained with constant care to operate efficiently. Solar gears can be easily damaged by water and other debris. Solar gears on planetary motors may need to be replaced over time.
A planetary gearbox is composed of a sun gear and two or more planetary ring and spur gears. The sun gear is the primary gear and is driven by the input shaft. The other two gears mesh with the sun gear and engage the stationary ring gear. The three gears are held together by a carrier, which sets the spacing. The output shaft then turns the planetary gears. This creates an output shaft that rotates.
Another advantage of planetary gears is that they can transfer higher torques while being compact. These advantages have led to the creation of solar gears. They can reduce the amount of energy consumed and produce more power. They also provide a longer service life. They are an excellent choice for solar-powered vehicles. But they must be installed by a certified solar energy company. And there are other advantages as well. When you install a solar gear on a planetary motor, the energy produced by the sun will be converted to useful energy.
A solar gear on a planetary motor uses a solar gear to transmit torque from the sun to the planet. This system works on the principle that the sun gear rotates at the same rate as the planet gears. The sun gear has a common design modulus of -Ns/Np. Hence, a 24-tooth sun gear equals a 3-1/2 planet gear ratio. When you consider the efficiency of solar gears on planetary motors, you will be able to determine whether the solar gears are more efficient.
Sun gear
The mechanical arrangement of a planetary motor comprises of two components: a ring gear and a sun gear. The ring gear is fixed to the motor's output shaft, while the sun gear rolls around and orbits around it. The ring gear and sun gear are linked by a planetary carrier, and the torque they produce is distributed across their teeth. The planetary structure arrangement also reduces backlash, and is critical to achieve a quick start and stop cycle.
When the two planetary gears rotate independently, the sun gear will rotate counterclockwise and the ring-gear will turn in the same direction. The ring-gear assembly is mounted in a carrier. The carrier gear and sun gear are connected to each other by a shaft. The planetary gears and sun gear rotate around each other on the ring-gear carrier to reduce the speed of the output shaft. The planetary gear system can be multiplied or staged to obtain a higher reduction ratio.
A planetary gear motor mimics the planetary rotation system. The input shaft turns a central gear, known as the sun gear, while the planetary gears rotate around a stationary sun gear. The motor's compact design allows it to be easily mounted to a vehicle, and its low weight makes it ideal for small vehicles. In addition to being highly efficient, a planetary gear motor also offers many other benefits.
A planetary gearbox uses a sun gear to provide torque to the other gears. The planet pinions mesh with an internal tooth ring gear to generate rotation. The carrier also acts as a hub between the input gear and output shaft. The output shaft combines these two components, giving a higher torque. There are three types of planetary gearboxes: the sun gear and a wheel drive planetary gearbox.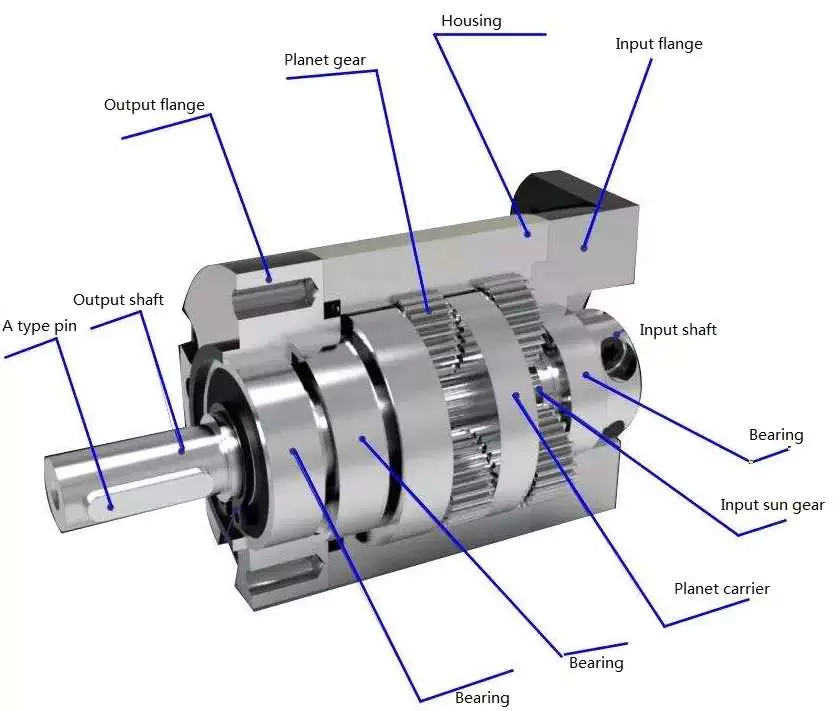 Planetary gear
A planetary motor gear works by distributing rotational force along a separating plate and a cylindrical shaft. A shock-absorbing device is included between the separating plate and cylindrical shaft. This depressed portion prevents abrasion wear and foreign particles from entering the device. The separating plate and shaft are positioned coaxially. In this arrangement, the input shaft and output shaft are rotated relative to one another. The rotatable disc absorbs the impact.
Another benefit of a planetary motor gear is its efficiency. Planetary motor gears are highly efficient at transferring power, with 97% of the input energy being transferred to the output. They can also have high gear ratios, and offer low noise and backlash. This design also allows the planetary gearbox to work with electric motors. In addition, planetary gears also have a long service life. The efficiency of planetary gears is due in part to the large number of teeth.
Other benefits of a planetary motor gear include the ease of changing ratios, as well as the reduced safety stock. Unlike other gears, planetary gears don't require special tools for changing ratios. They are used in numerous industries, and share parts across multiple sizes. This means that they are cost-effective to produce and require less safety stock. They can withstand high shock and wear, and are also compact. If you're looking for a planetary motor gear, you've come to the right place.
The axial end surface of a planetary gear can be worn down by abrasion with a separating plate. In addition, foreign particles may enter the planetary gear device. These particles can damage the gears or even cause noise. As a result, you should check planetary gears for damage and wear. If you're looking for a gear, make sure it has been thoroughly tested and installed by a professional.
Planetary gearbox
A planetary motor and gearbox are a common combination of electric and mechanical power sources. They share the load of rotation between multiple gear teeth to increase the torque capacity. This design is also more rigid, with low backlash that can be as low as one or two arc minutes. The advantages of a planetary gearmotor over a conventional electric motor include compact size, high efficiency, and less risk of gear failure. Planetary gear motors are also more reliable and durable than conventional electric motors.
A planetary gearbox is designed for a single stage of reduction, or a multiple-stage unit can be built with several individual cartridges. Gear ratios may also be selected according to user preference, either to face mount the output stage or to use a 5mm hex shaft. For multi-stage planetary gearboxes, there are a variety of different options available. These include high-efficiency planetary gearboxes that achieve a 98% efficiency at single reduction. In addition, they are noiseless, and reduce heat loss.
A planetary gearbox may be used to increase torque in a robot or other automated system. There are different types of planetary gear sets available, including gearboxes with sliding or rolling sections. When choosing a planetary gearset, consider the environment and other factors such as backlash, torque, and ratio. There are many advantages to a planetary gearbox and the benefits and drawbacks associated with it.
Planetary gearboxes are similar to those in a solar system. They feature a central sun gear in the middle, two or more outer gears, and a ring gear at the output. The planetary gears rotate in a ring-like structure around a stationary sun gear. When the gears are engaged, they are connected by a carrier that is fixed to the machine's shaft.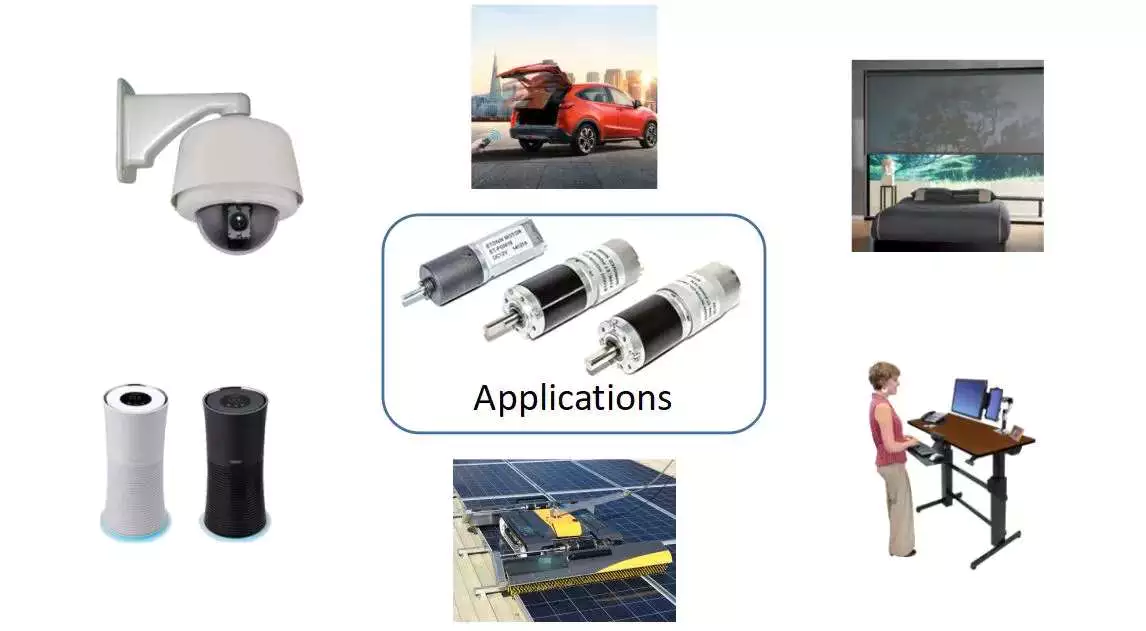 Planetary gear motor
Planetary gear motors reduce the rotational speed of an armature by one or more times. The reduction ratio depends on the structure of the planetary gear device. The planetary gear device has an output shaft and an armature shaft. A separating plate separates the two. The output shaft moves in a circular pattern to turn the pinion 3. When the pinion rotates to the engagement position, it is engaged with the ring gear 4. The ring gear then transmits the rotational torque to the armature shaft. The result is that the engine cranks up.
Planetary gear motors are cylindrical in shape and are available in various power levels. They are typically made of steel or brass and contain multiple gears that share the load. These motors can handle massive power transfers. The planetary gear drive, on the other hand, requires more components, such as a sun's gear and multiple planetary gears. Consequently, it may not be suitable for all types of applications. Therefore, the planetary gear drive is generally used for more complex machines.
Brush dusts from the electric motor may enter the planetary gear device and cause it to malfunction. In addition, abrasion wear on the separating plate can affect the gear engagement of the planetary gear device. If this occurs, the gears will not engage properly and may make noise. In order to prevent such a situation from occurring, it is important to regularly inspect planetary gear motors and their abrasion-resistant separating plates.
Planetary gear motors come in many different power levels and sizes. These motors are usually cylindrical in shape and are made of steel, brass, plastic, or a combination of both materials. A planetary gear motor can be used in applications where space is an issue. This motor also allows for low gearings in small spaces. The planetary gearing allows for large amounts of power transfer. The output shaft size is dependent on the gear ratio and the motor speed.



editor by CX 2023-11-15
Product Description
Worm gearbox speed reducer  electric motor dc are on sale with high quality for you
SMRV 571-150 worm gear box with flange and electric motor
SMRV+NMRV Double Stage Arrangement Reduction Gear Box
RV Series Worm Gearbox
worm speed reducer
nmrv worm gear motor
You can choose the 1 type that you need form these product introction.
If you have any question,please contact me.
HangZhou Sihai Machinery Co.,ltd is a company specialized in research, manufacture and service of speed gearbox. Ever since establishment, we have been persisting in technical innovation, advancing the techonology to our products while maintaining our strict quality controls. It is the reason that our products branding "Xihu (West Lake) Dis.n" have enjoyed such successful global sales.
At present, our company mainly supplies 5 series products as RV worm gearbox, UDL series speed variator,PC series helical gear unit,G3 helical geared motor and SRC helical gearbox. The products are widely applied in the mechanical equipment field such as food and beverage,cement,package,chemical and dyeing, rubber and plastic, CNC machine tool,etc.
Our products have been processed ISO 9001 Quality System Certification and exported to Italy,Spain,Britain,Poland,Turkey.The USA and other European countries,earn the good reputation with our outstanding quality and service. 
Customers first,customers satisfaction, excellent after sale service and incessant innovation are our tenet and motto. We will go all out to provide all the customers with high quality and service.
To Be Negotiated
1 Piece


(Min. Order)
###
| | |
| --- | --- |
| Application: | Motor, Electric Cars, Motorcycle, Machinery, Marine, Toy, Agricultural Machinery, Car |
| Hardness: | Hardened Tooth Surface |
| Installation: | Vertical Type |
| Layout: | Coaxial |
| Gear Shape: | Conical – Cylindrical Gear |
| Step: | Single-Step |
###
To Be Negotiated
1 Piece


(Min. Order)
###
| | |
| --- | --- |
| Application: | Motor, Electric Cars, Motorcycle, Machinery, Marine, Toy, Agricultural Machinery, Car |
| Hardness: | Hardened Tooth Surface |
| Installation: | Vertical Type |
| Layout: | Coaxial |
| Gear Shape: | Conical – Cylindrical Gear |
| Step: | Single-Step |
###
How to Select a Gear Motor
A gearmotor is an electrical machine that transfers energy from one place to another. There are many types of gearmotors. This article will discuss the types of gearmotors, including Angular geared motors, Planetary gearboxes, Hydraulic gear motors, and Croise motors. In addition to its uses, gearmotors have many different characteristics. In addition, each type has distinct advantages and disadvantages. Listed below are a few tips on selecting a gearmotor.
Angular geared motors
Angular geared motors are the optimum drive element for applications where torques, forces, and motions need to be transferred at an angle. Compared to other types of geared motors, these have few moving parts, a compact design, and a long life. Angular geared motors are also highly efficient in travel drive applications. In addition to their durability, they have a low maintenance requirement and are highly corrosion-resistant.
Helical worm geared motors are a low-cost solution for drives that employ angular geared motors. They combine a worm gear stage and helical input stage to offer higher efficiency than pure worm geared motors. This drive solution is highly reliable and noise-free. Angular geared motors are often used in applications where noise is an issue, and helical worm geared motors are particularly quiet.
The gear ratio of an angular geared motor depends on the ratio between its input and output shaft. A high-quality helical geared motor has a relatively low mechanical noise level, and can be installed in almost any space. The torque of a helical geared motor can be measured by using frequency measurement equipment. The energy efficiency of angular geared motors is one of the most important factors when choosing a motor. Its symmetrical arrangement also allows it to operate in low-speed environments.
When selecting the right angular geared motor, it is important to keep in mind that increased torque will lead to poor output performance. Once a gear motor reaches its stall torque, it will no longer function properly. This makes it important to consult a performance curve to choose the appropriate motor. Most DC motor manufacturers are more than happy to provide these to customers upon request. Angular geared motors are more expensive than conventional worm gear motors.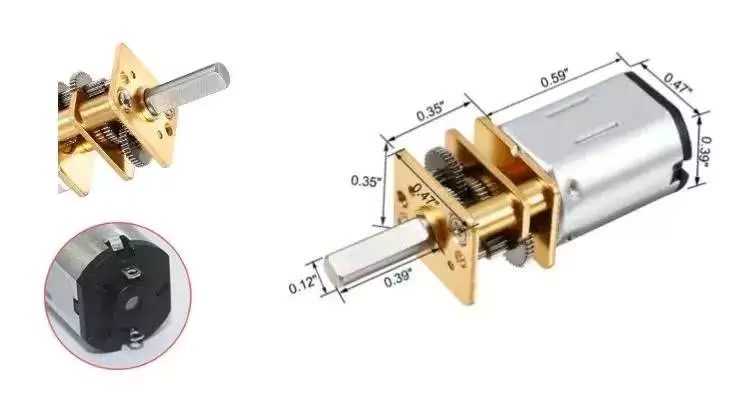 Planetary gearboxes
Planetary gearboxes are used in industrial machinery to generate higher torque and power density. There are three main types of planetary gearboxes: double stage, triple stage, and multistage. The central sun gear transfers torque to a group of planetary gears, while the outer ring and spindle provide drive to the motor. The design of planetary gearboxes delivers up to 97% of the power input.
The compact size of planetary gears results in excellent heat dissipation. In some applications, lubrication is necessary to improve durability. Nevertheless, if you are looking for high speed transmission, you should consider the additional features, such as low noise, corrosion resistance, and construction. Some constructors are better than others. Some are quick to respond, while others are unable to ship their products in a timely fashion.
The main benefit of a planetary gearbox is its compact design. Its lightweight design makes it easy to install, and the efficiency of planetary gearboxes is up to 0.98%. Another benefit of planetary gearboxes is their high torque capacity. These gearboxes are also able to work in applications with limited space. Most modern automatic transmissions in the automotive industry use planetary gears.
In addition to being low in cost, planetary gearboxes are a great choice for many applications. Neugart offers both compact and right angle versions. The right angle design offers a high power-to-weight ratio, making it ideal for applications where torque is needed to be transmitted in reverse mode. So if you're looking for an efficient way to move heavy machinery around, planetary gearboxes can be a great choice.
Another advantage of planetary gearboxes is their ability to be easily and rapidly changed from one application to another. Since planetary gears are designed to be flexible, you don't have to buy new ones if you need to change gear ratios. You can also use planetary gears in different industries and save on safety stock by sharing common parts. These gears are able to withstand high shock loads and demanding conditions.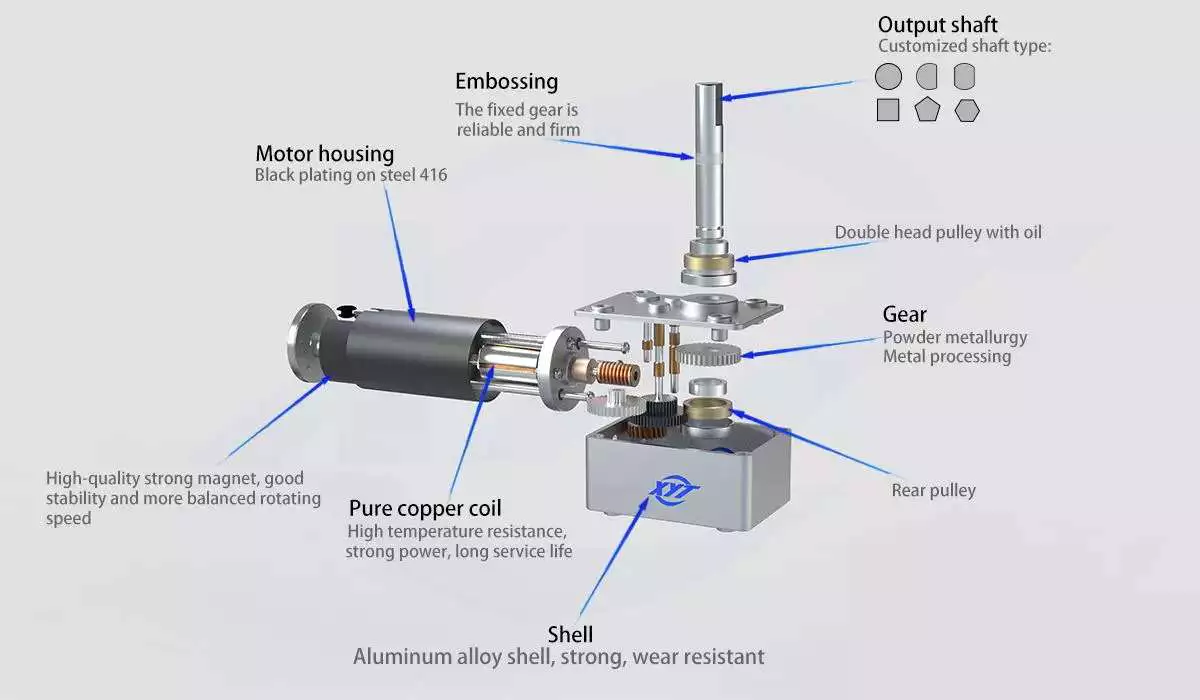 Hydraulic gear motors
Hydraulic gear motors are driven by oil that is pumped into a gear box and causes the gears to rotate. This method of energy production is quiet and inexpensive. The main drawbacks of hydraulic gear motors are that they are noisy and inefficient at low speeds. The other two types of hydraulic motors are piston and vane-type hydraulic motors. The following are some common benefits of hydraulic gear motors.
A hydraulic gear motor is composed of two gears – a driven gear and an idler. The driven gear is attached to the output shaft via a key. High-pressure oil flows into the housing between the gear tips and the motor housing, and the oil then exits through an outlet port. Unlike a conventional gear motor, the gears mesh to prevent the oil from flowing backward. As a result, they are an excellent choice for agricultural and industrial applications.
The most common hydraulic gear motors feature a gerotor and a drive gear. These gears mesh with a larger gear to produce rotation. There are also three basic variations of gear motors: roller-gerotor, gerotor, and differential. The latter produces higher torque and less friction than the previous two. These differences make it difficult to choose which type is the best for your needs. A high-performance gear motor will last longer than an ordinary one.
Radial piston hydraulic motors operate in the opposite direction to the reciprocating shaft of an electric gearmotor. They have nine pistons arranged around a common center line. Fluid pressure causes the pistons to reciprocate, and when they are stationary, the pistons push the fluid out and move back in. Because of the high pressure created by the fluid, they can rotate at speeds up to 25,000RPM. In addition, hydraulic gear motors are highly efficient, allowing them to be used in a wide range of industrial and commercial applications.
Hydraulic gear motors complement hydraulic pumps and motors. They are also available in reversible models. To choose the right hydraulic motor for your project, take time to gather all the necessary information about the installation process. Some types require specialized expertise or complicated installation. Also, there are some differences between closed and open-loop hydraulic motors. Make sure to discuss the options with a professional before you make a decision.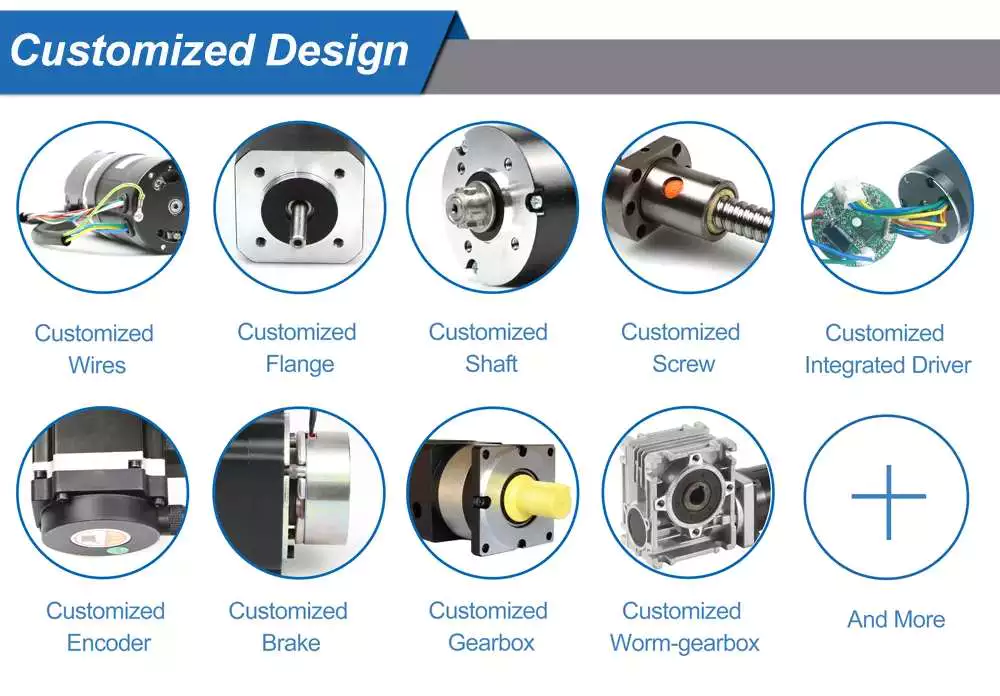 Croise motors
There are many advantages to choosing a Croise gear motor. It is highly compact, with less weight and space than standard motors. Its right-angle shaft and worm gear provide smooth, quiet operation. A silent-type brake ensures no metallic sound during operation. It also offers excellent positioning accuracy and shock resistance. This is why this motor is ideal for high-frequency applications. Let's take a closer look.
A properly matched gearmotor will provide maximum torque output in a specified period. Its maximum developing torque is typically the rated output torque. A one-twelfth-horsepower (1/8 horsepower) motor can meet torque requirements of six inch-pounds, without exceeding its breakdown rating. This lower-cost unit allows for production variations and allows the customer to use a less powerful motor. Croise gear motors are available in a variety of styles.



editor by czh 2022-11-25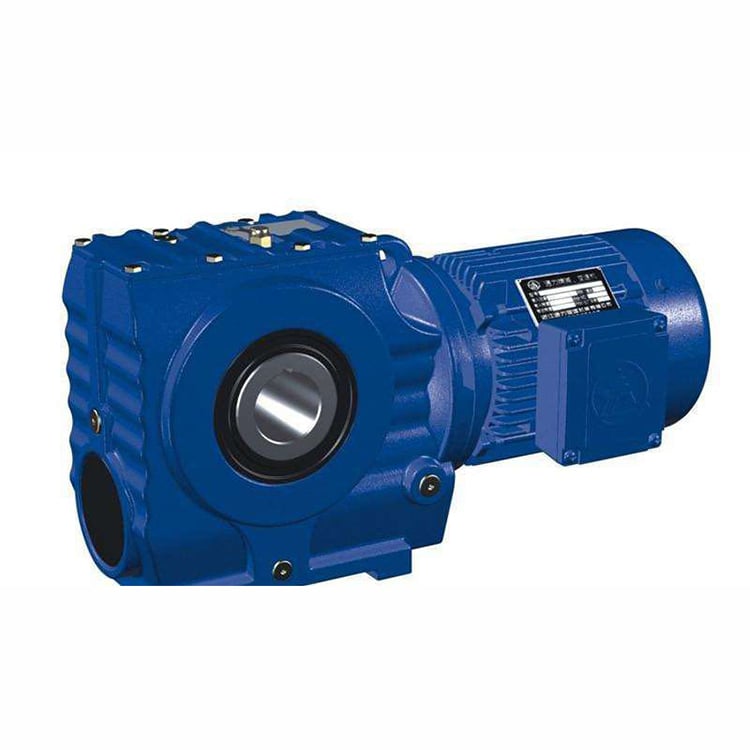 Competence for industrial chains and sprockets It is our everyday problem to offer our clients with the optimum item – that signifies best for the essential application and for the customers' particular demands. In some situations it indicates that we in fact create and manufacture extremely special chain varieties for one particular distinct buyer. In order to be ready tOur merchandise are selling properly in Chinese markets and some merchandise sold in global markets are effectively received by Chinese and international clientele at property and overseas.o do so, a few items are essential:We are looking forward to developing productive company relationships with new consumers about the planet in the long term.
Overview
Rapid Specifics
Relevant Industries:

Manufacturing Plant
Merchandise title:

Equipment reducer
Coloration:

Blue or customization
Packing:

Picket,box,carton or as customer requirment
Certification:

ISO9001
MOQ:

How Can You Be Safe When Making use of PTO Shafts? First, make certain the shaft is shielded. This consists of the driveline defend that covers the apply driveline, and the master defend which addresses the universal joint and PTO stub shaft on the tractor.Maintain the protect so it can work for you. PTO driveline shields are typically mounted on bearings, so they want to be preserved. always REPLACE the shield when it is damaged or lacking.Following, hold a risk-free length from it when in use. Hold other individuals absent, way too. How much? A distance of twice your peak is a excellent begin.Allow only people who definitely have to be in the spot to be there. Preserve all youngsters away!Always pay out interest to what is happening. Most PTO victims had been caught by surprise.If anything goes wrong — cease the machinery just take the PTO out of equipment, end the engine and established the brake. Set the keys in your pocket ahead of operating on the equipment.When stopping the machinery for any purpose — conclude of perform, lunch, repairs, or conversation — consider the PTO out of gear, end the motor and set the brake.Road planers, dredges, and other gear demand electricity from some type of motor in get to carry out their developed purpose. Without a power take off, it would be essential to add a second motor to give the electricity essential to run hydraulic pumps and other driveline hooked up gear.

one Pc
Warranty:

1 Year
Mounting Position:

Foot Motunted
Heat remedy:

Carburizing & Quenching
Port:

Ningbo/Shanghai
Supply Capability
Provide Capacity:

1111 Bag/Bags for every Working day
Packaging & Shipping and delivery
Packaging Details

Picket,box,carton or as buyer requirment
Port

nb
Guide Time
:

| | | | |
| --- | --- | --- | --- |
| Quantity(Baggage) | one – 10 | eleven – 50 | >50 |
| Est. Time(times) | fifteen | thirty | To be negotiated |
Online Customization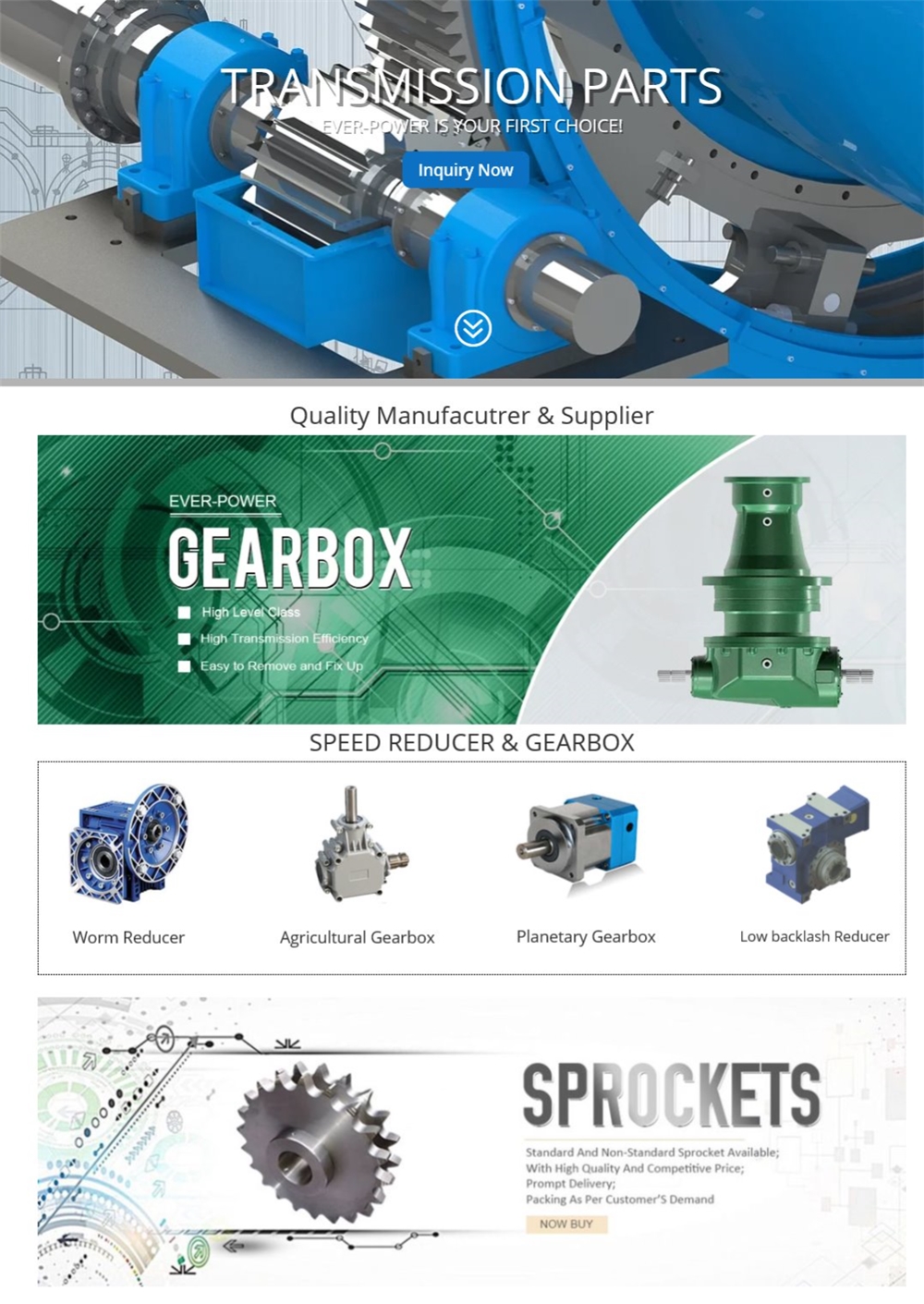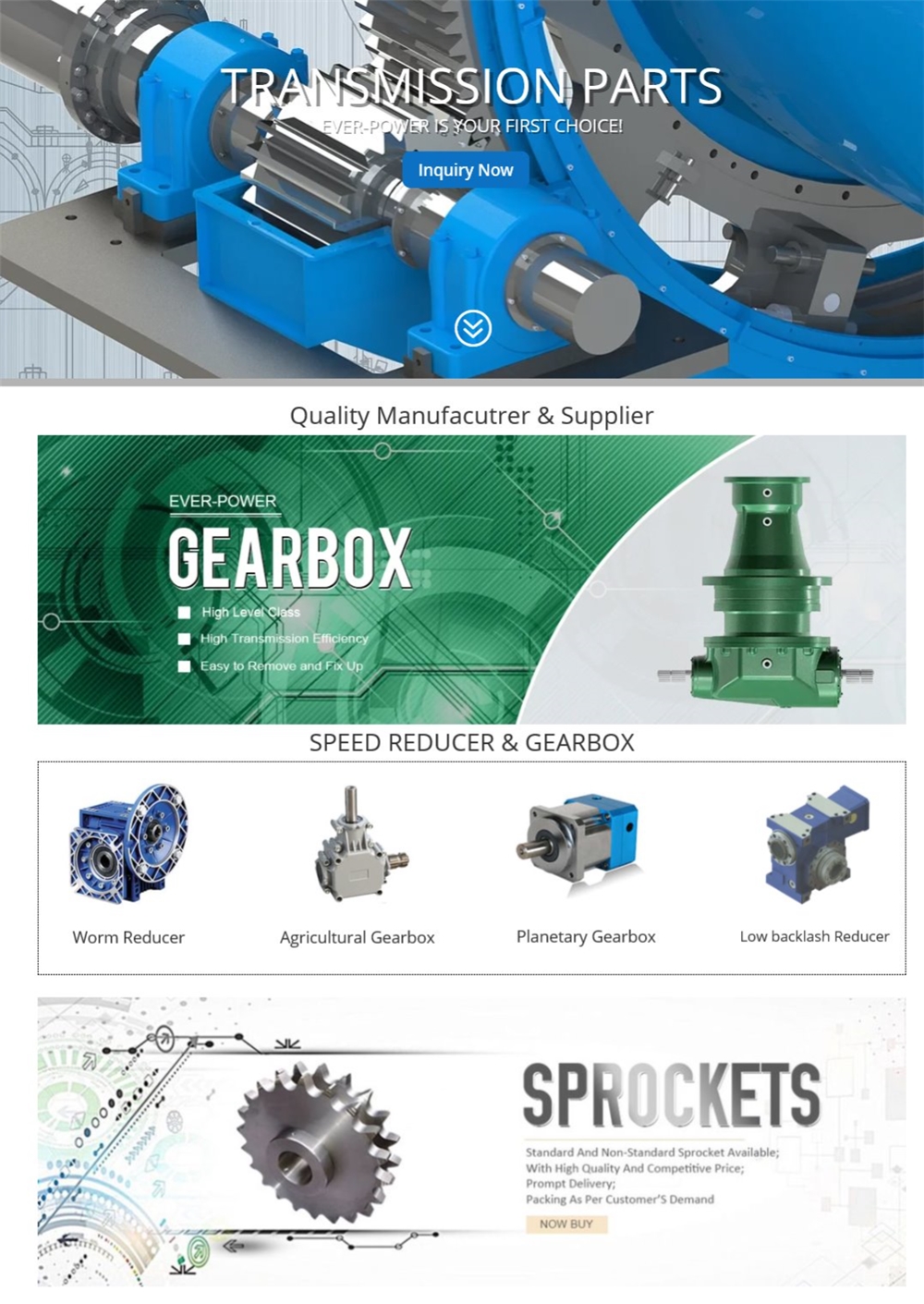 Solution Description
Solution attributes
S sequence strong shaft helical worm 220v ac gear motor gearbox is one kind of Helical worm gearbox ,developed as Modularization and substantial-stainless solid iron circumstance . It is mixture of helical gear and worm gear ,which with increased effectiveness and toughness than basic aluminum worm gearbox . Because of to their excellent performance, these drives can be employed in each and every industrial sector and personalized to personal torque and speed specifications. The gear ratios afforded by the helical-worm equipment stage and the reduced sounds amounts throughout operation make these gearmotors perfect minimal-cost answers for simple purposes
1. Output velocity: .6~1,028r/min
2. Output torque: up to 4530N.m
three. Motor electrical power: .12~22kW
four. Mounted type: foot-mounted and flange-mounted mounting
General Specialized info
 Gear content
 20CrMnTi
 Case substance
 HT250
 Shaft substance
 20crmn
 Gear Processing
 Grinding end by HOFLER Grinding Equipment
 Color
 Customized
 Noise Test
 Bellow 65dB
 Machining precision of gears
 accurate grinding,6 Grade
 Heat remedy
 Tempering,Cementiting,Quenching,and many others
 Brand of bearings
 C&U,HRB,LYC,ZWZ,SKF,NSK
 Brand of seal
 NAK or other brand name
 Noise (MAX)
 65~70dB
 Temp.increase (MAX)
 40℃
 Temp.increase (Oi) (MAX)
 50℃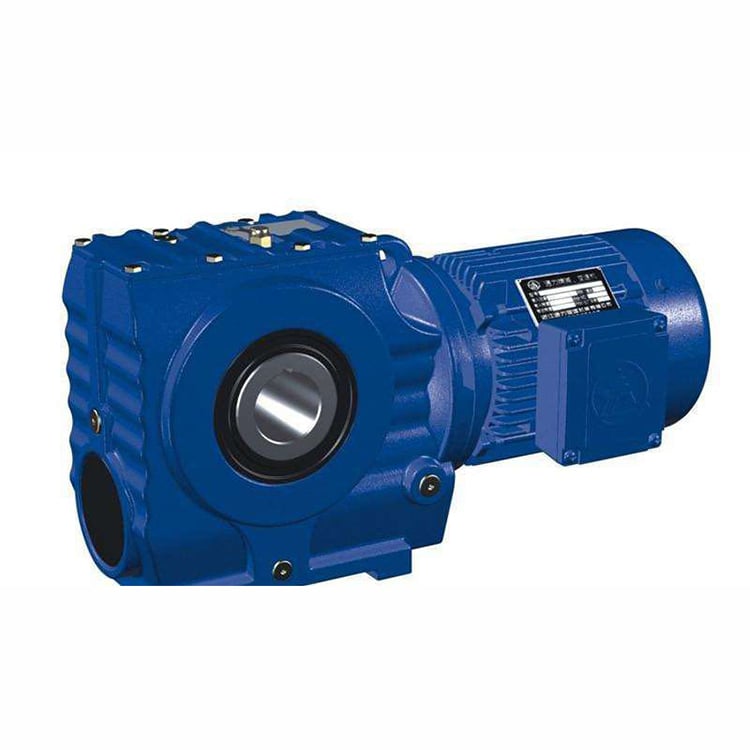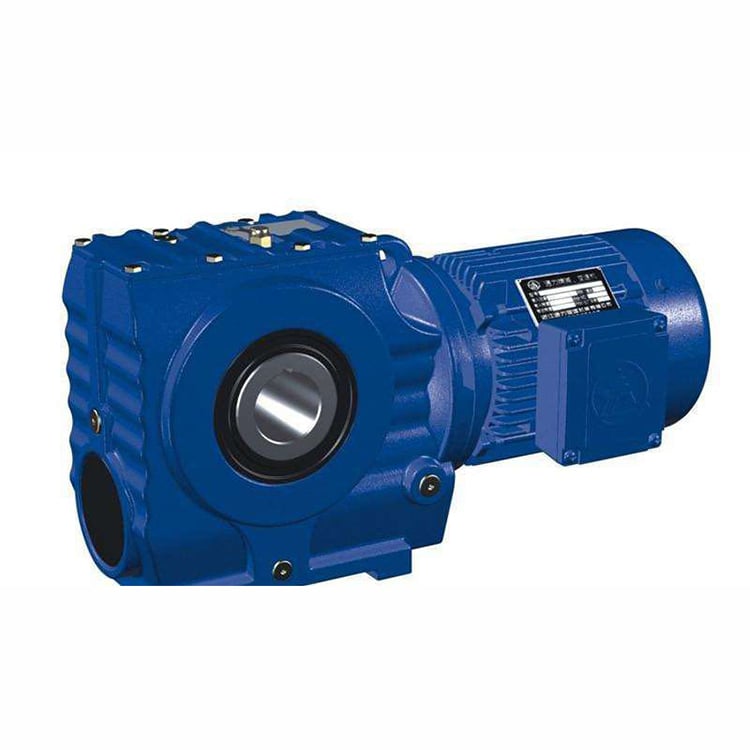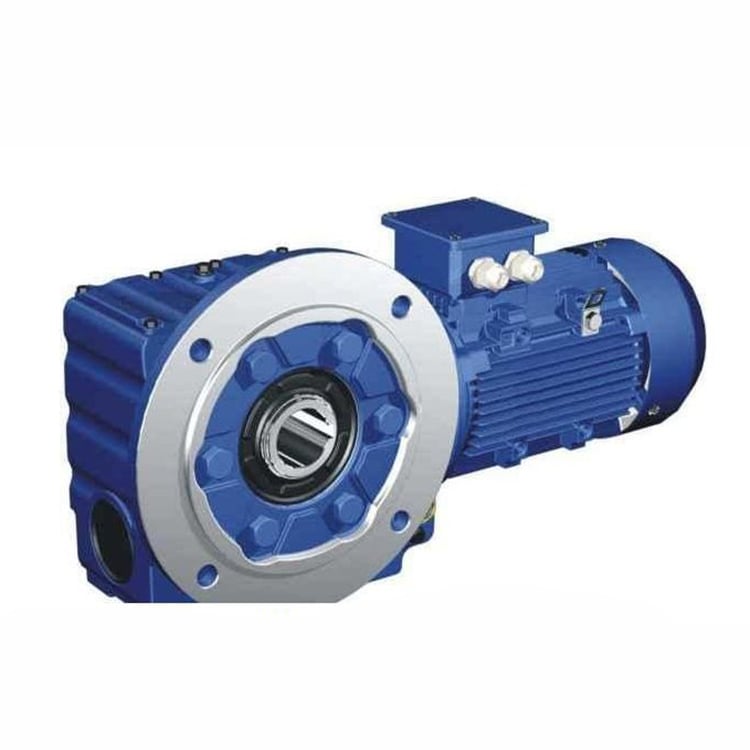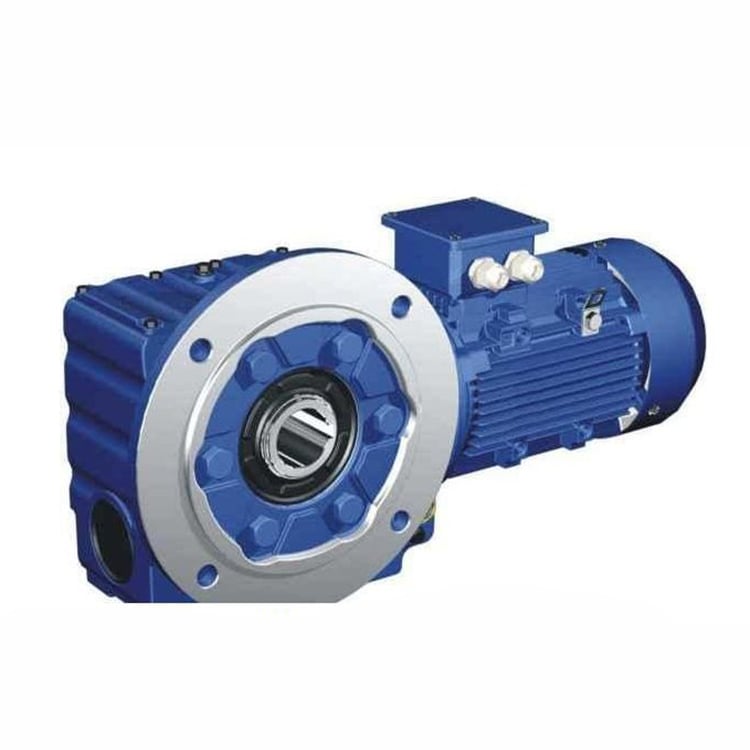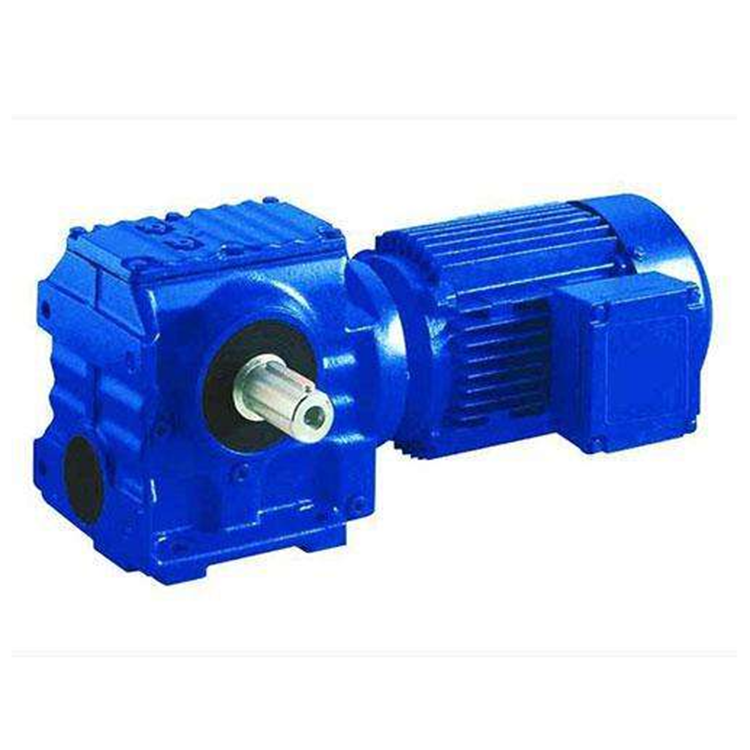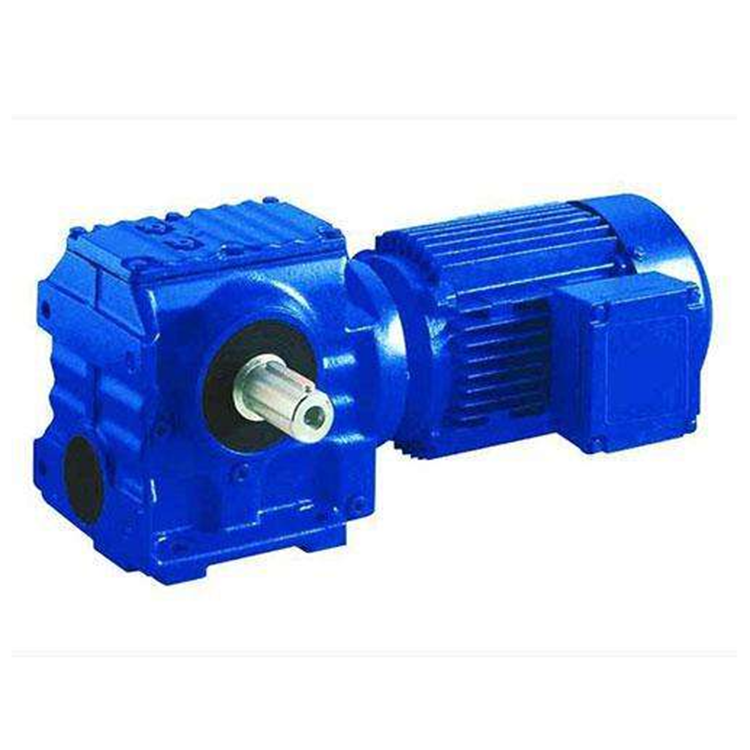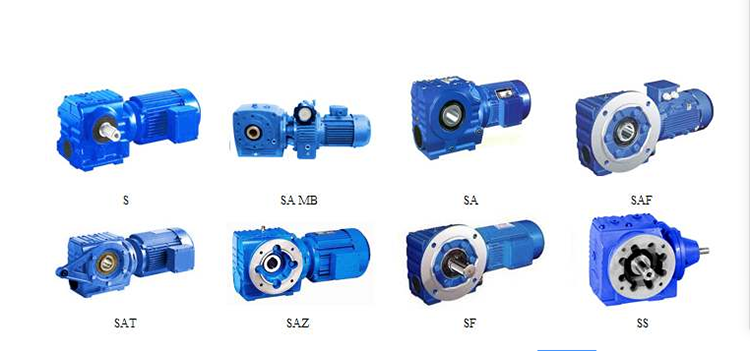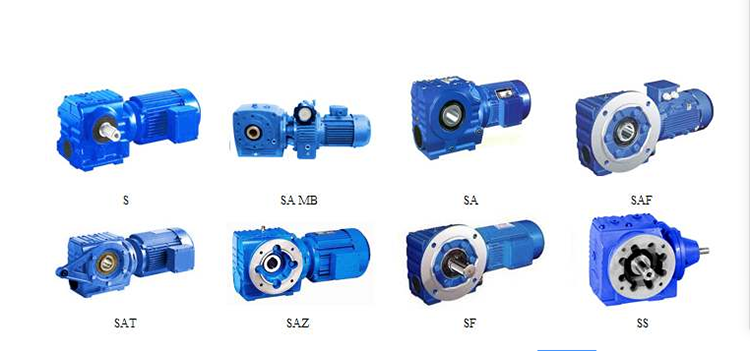 Business Information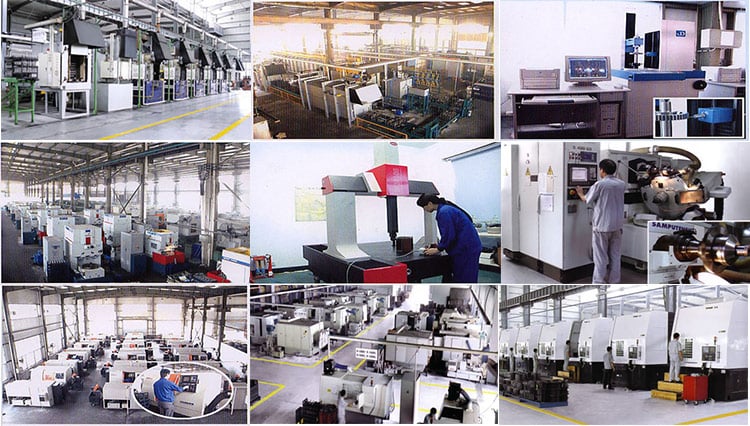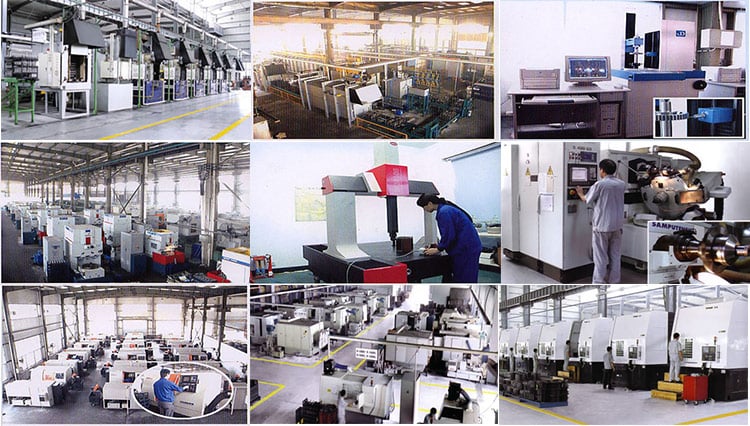 Packaging & Delivery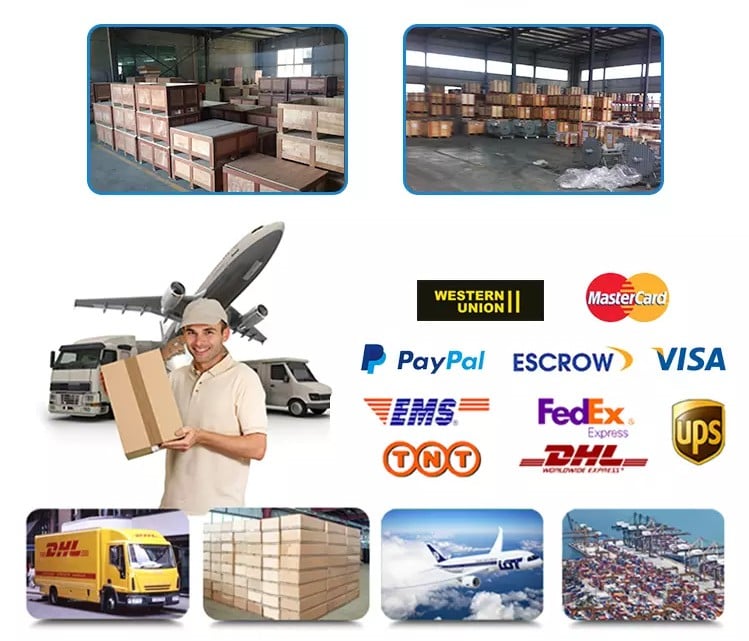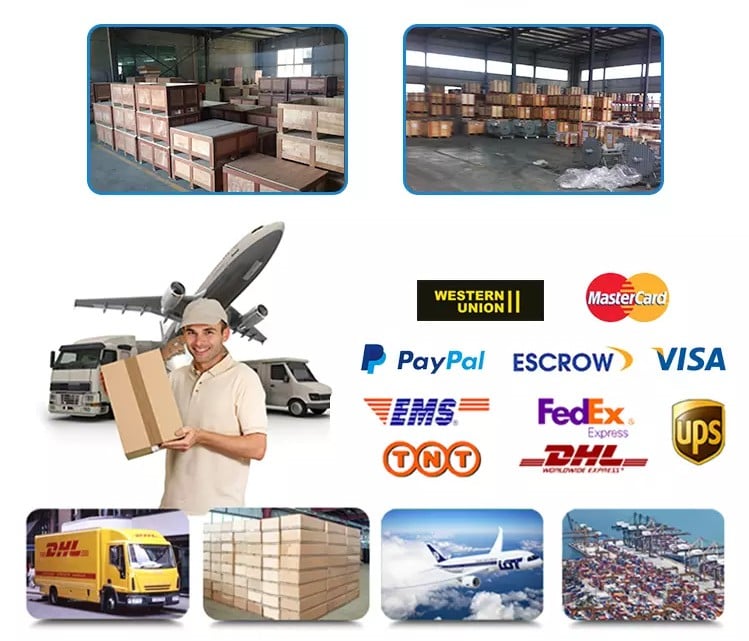 FAQ
Q1: Wonder if you settle for tiny orders?
A1: Do not be concerned. Come to feel totally free to make contact with us .in buy to get more orders and give our clientele more convener ,we accept modest buy.
Q2: Can you send products  to my country? 
A2: Sure, we can. If you do not have your own ship forwarder, we can help you. 
Q3: Can you do OEM for me?
A3: We acknowledge all OEM orders,just make contact with us and give me your design.we will supply you a reasonable price tag and make samples for you ASAP.
This autumn: What's your payment terms ?
Normal merchandise and individualized remedies for an ideal driveA4: By T/T,LC AT SIGHT,thirty% deposit in advance, balance 70%  before shipment.   
Q5: How can I place the order?
A5: Initial indicator the PI,pay deposit,then we will arrange the creation.Right after finished production require you shell out  balance. Finally we will ship the Goods.
Q6: When can I get the quotation ?
A6: We normally quotation you inside 24 several hours after we get your inquiry. If you are extremely urgent to get the quotation.You should contact us or inform us in your mail, so that we could regard your inquiry precedence.